HOME TIMBER & HARDWARE IS THE HOME OF BIG BRANDS, EXPERT ADVICE AND TOP-NOTCH SERVICE.
We're a diverse and growing hybrid business with both a wholesale and retail arm to our business serviced by a broad mix of independently owned-and-operated businesses and company-owned sites.
Our group's buying power comes from our national reach of over 350 stores that operate under the retail banners Home Timber & Hardware, Thrifty-Link Hardware and Hardings Hardware. More than 80 per cent of our sites are regionally based which means we're in local communities and townships across Australia.
Decades of experience in retail hardware has cemented our position as the home building specialist to the tradesperson and serious renovator, and this continues to form the backbone of who we are today. So if you're serious about hardware….Go Where the Tradies Go.
Go Where The Tradies Go
It embodies our long-standing strengths in servicing the trade market. It's about owning what we're good at - the place that understands the trade and is serious about meeting the demands of your business. A place where you can get in, get out and back to site in no time.
And it's our vast trade retailing experience that gives us the credibility and know-how to meet the needs of our DIY customer too.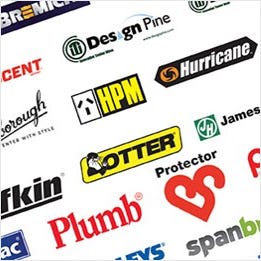 Big brands
We have the right range to tackle all the hard jobs. From plan take-off to supply (and everything in between) you can count on us to be your one-stop centre for all timber, building supplies, hardware, tools, paint, adhesives and outdoor home-building needs. And more.
Each of our stores are unique in the products they stock but one thing you can count on in every store is that you'll get quality brands at the right prices.
Expert Advice
Our experienced and passionate staff have the in-depth knowledge for advice on projects inside or outside the home.
Many of our team come from trades background themselves which means you get trusted tips and the right solutions, first time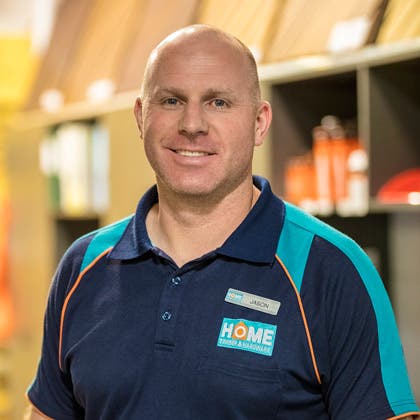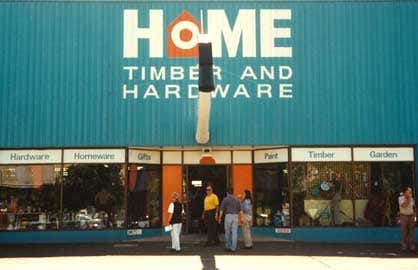 In March 1993, and with a bold turquoise and orange identity, Home Timber & Hardware was launched as the result of a merger between Home Saver Timber & Hardware and Homestead Hardware.
Since then, Home Timber & Hardware has grown into an iconic national retailer with formidable expertise in buying, construction and industry knowledge.
And still along for the ride is our two loveable canine buddies, Rusty and Sandy, who became same about when the brand was formed in 1993 and continue in their 'dog ambassador' roles to this day.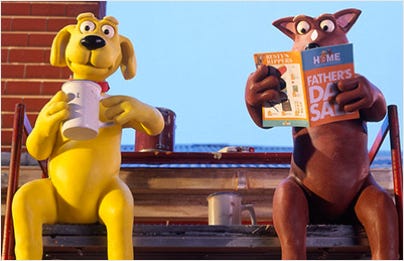 We love sport
At Home Timber & Hardware, we love Rugby League and do all we can to promote and support the game. And that's why we are the Official Hardware Store Of The NRL and have proudly sponsored the league since 2010.
And, of course, Home Timber & Hardware also gets behind its local sporting clubs and community groups too.