Why Choose Pryda?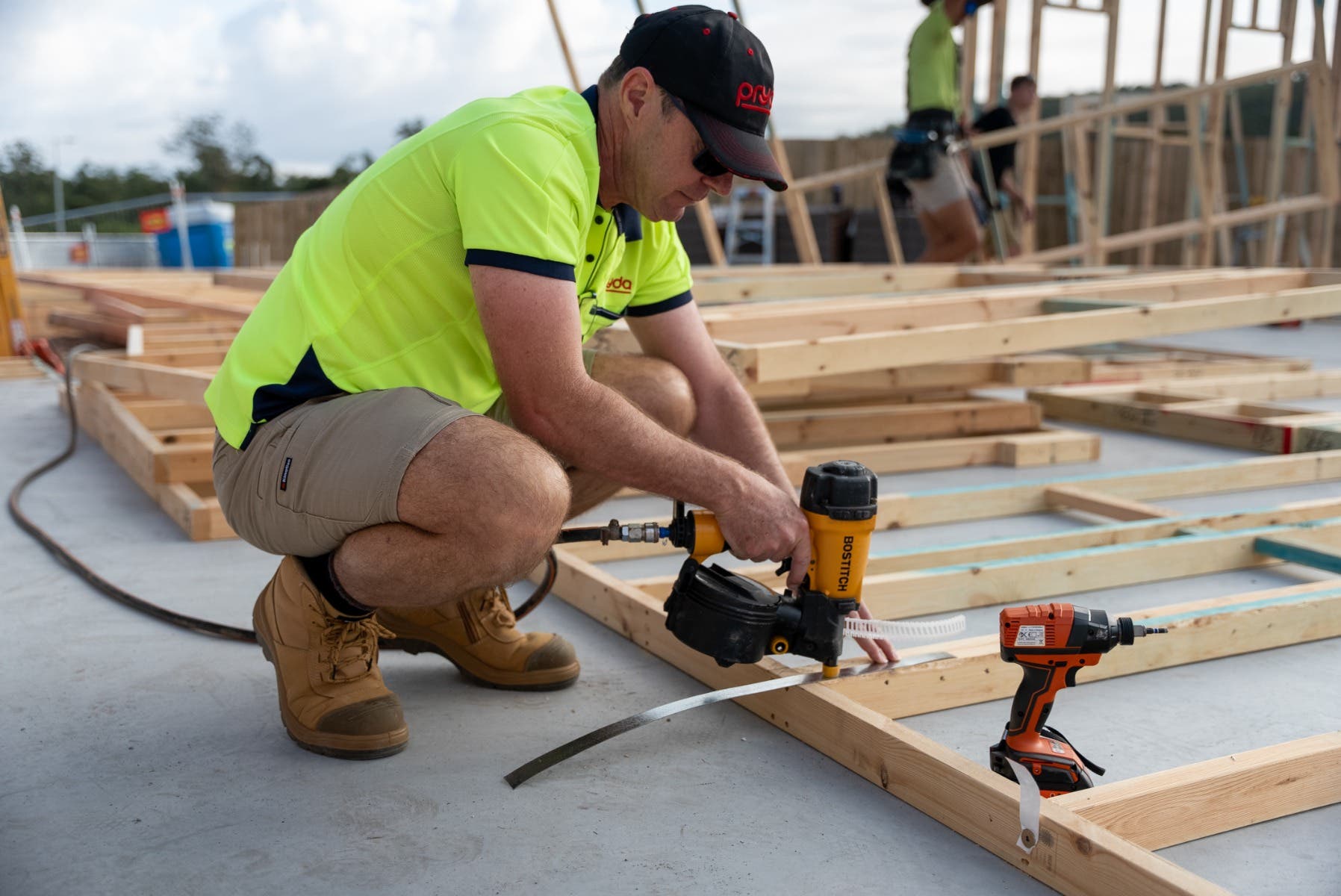 Safer
Keep our people, our customers, and their customers safe onsite and when using Pryda product solutions
Faster
Live and breathe productivity, efficiency, and simplicity
Smarter
Challenge the status quo and identify new ways to solve common onsite challenges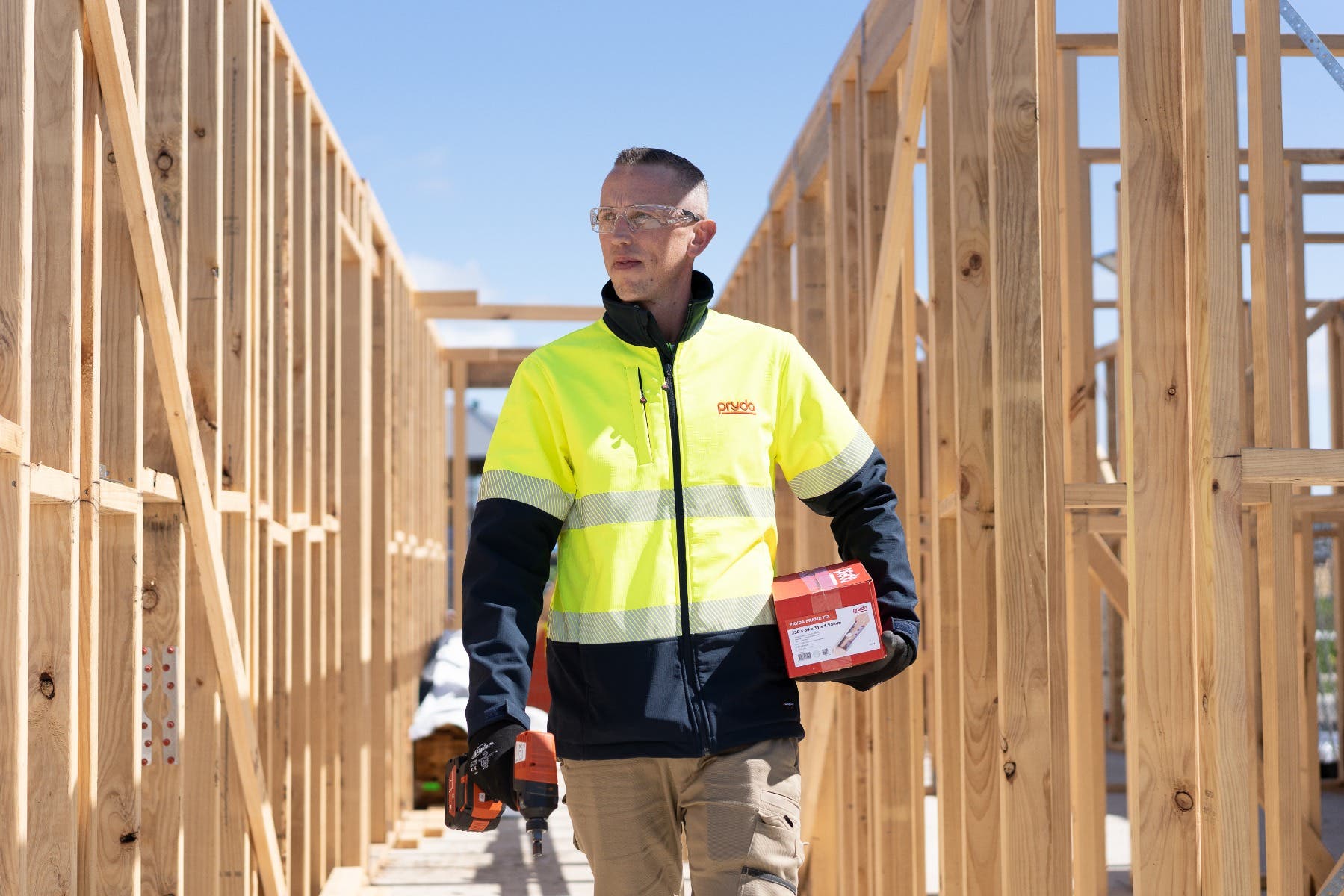 Easier
Make good people great
---
Our Range
FrameFix
NEW from Pryda, the FrameFix reinforces a top plate containing penetrations for services or ventilation pipes.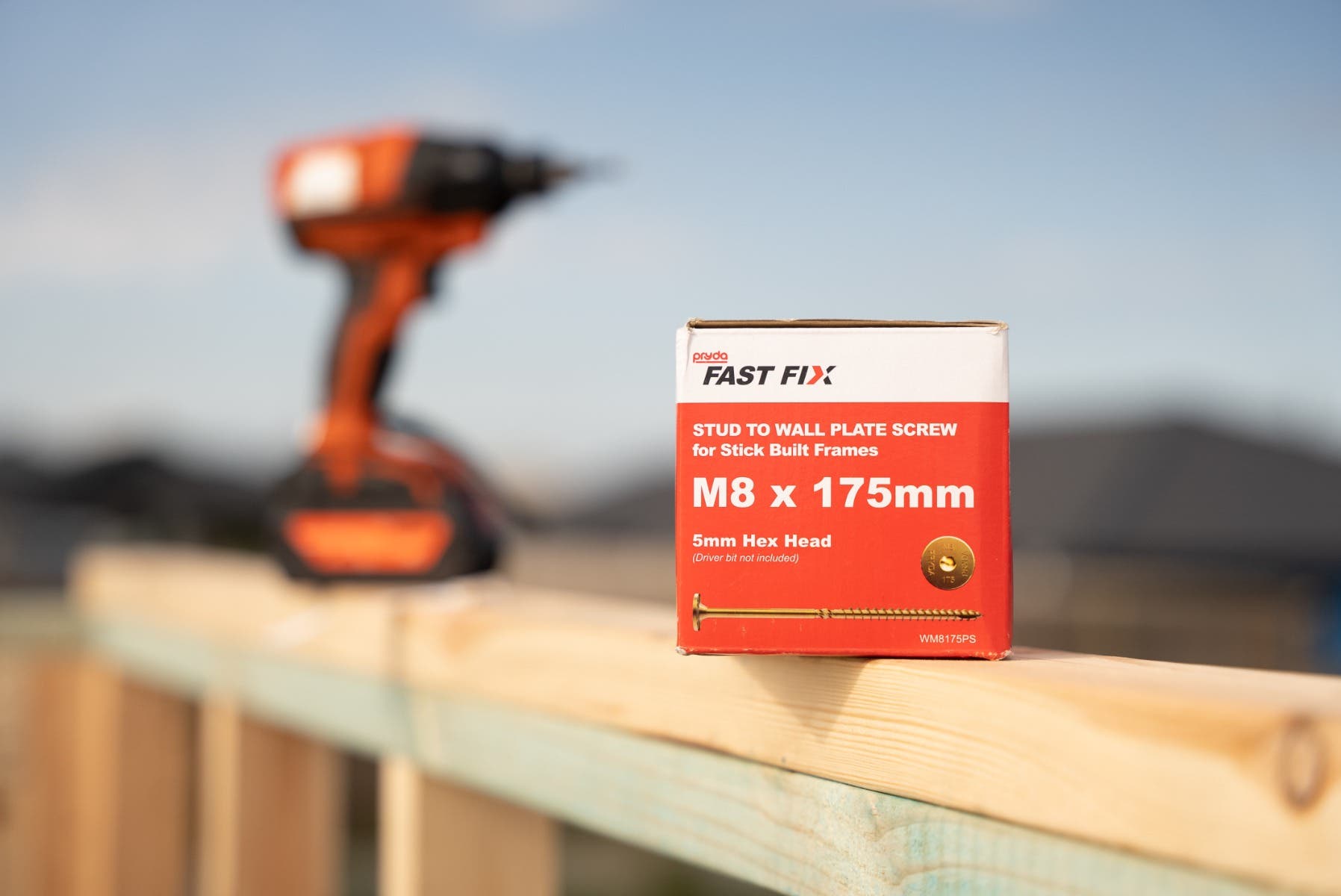 FastFix
The Pryda FastFix™ stick built framing screws provide a safer, stronger, faster solution for securing wall plates in stick-built frames.
---
Our Range
Pryda Post Anchors are high-quality, code-compliant products designed to provide long-term protection in harsh external environments. They are hot dip galvanized after manufacture for added durability and sealed to protect against termites. The anchors offer improved stability with bolt holes near the stem and come in a diverse range of sizes and configurations to suit different needs.
Learn More
Pryda FastFix
The faster, easier engineered solution for securing wall plates in stick-built frames.
Pryda FrameFix
Pryda Frame Fix provides a safer, faster and easier way to reinforce the integrity of a 90mm top plate containing service penetrations up to 52mm in diameter and is suitable for internal & external load bearing walls.
Pryda for the Planet
Pryda for the Planet is our way of pulling together all the fantastic work the frame and truss sector is doing to reduce carbon emissions and share some of the unique ways we're contributing to a healthier built environment.
---
Pryda FastFix Stick Built Framing Screw
The faster and easier engineered solution for securing wall plates in stick-built frames