Unlock the Possibilities of a Weber BBQ
Master the art of roasting, grilling and smoking with a genuine Weber BBQ. Whether you're after the convenience of a Weber Q or looking for the unmistakable flavour of a Weber charcoal kettle, we'll get you started on your Weber journey.
Weber Q is the new way to cook. Grill like a pro, in your backyard or on a balcony. Weber Q is clean, simple and easy to use, so you can enjoy an instant meal with loved ones.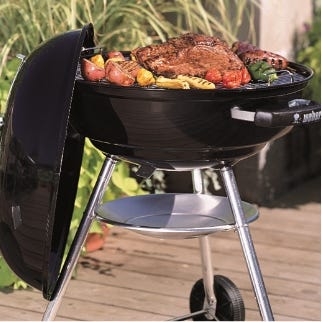 Weber Rapidfire™ V grate provides the most advanced charcoal cooking technology. Cooking with charcoal is a bold flavour of honest ingredients. It is a passion, a deep sense of connection and an unforgettable shared experience.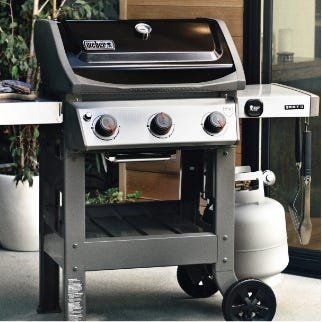 Get perfectly grilled food every time with Weber Spirit™ GS4 cooking system. These gas barbecues can cook 12 burgers at once on two convenient grill surfaces and three stainless steel burners. Its compact design offers easy transportion.
BBQing can be a big part of everyone's summer, so we're rounding up the best Weber accessories that are sure to turn your BBQ into the ultimate outdoor party.
The Compact and Powerful Weber Q Range
From balconies to backyards, from the beach to the bush, there's a Weber Q to suit the occasion. Couples and families will relish the compact size and powerful cooking abilities of the versatile Weber Q.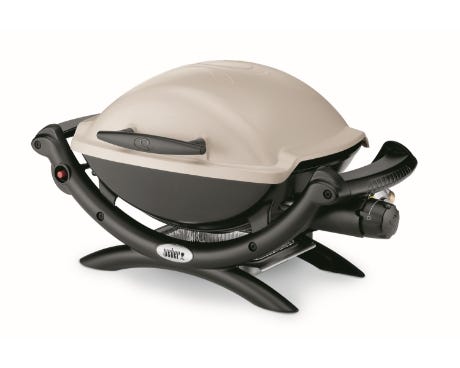 Fits a whole roast chicken and is compact enough for any Aussie balcony.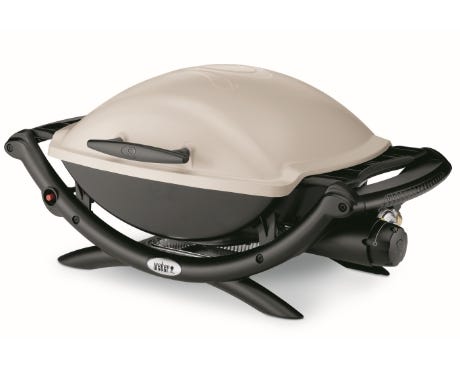 Perfect for all occasions, big enough for the family, compact for caravanning.
Big backyard parties are the Family Q specialty.
For those that enjoy the great outdoors but still demand that great barbecue taste. Easy to travel with, set-up and store, the Weber Traveler is your secret to perfect adventures with friends and family.
Authentic Weber Kettles and Smokers
For a truly authentic BBQ flavour, Weber charcoal kettles and smokers just can't be beaten. The low, slow cooking style of a charcoal roast will be talked about for many parties to come.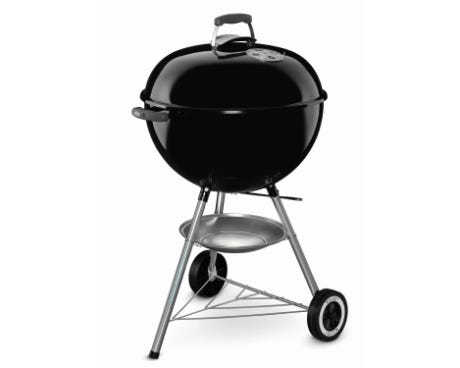 The original and the best. Neighbours know when the kettle's firing.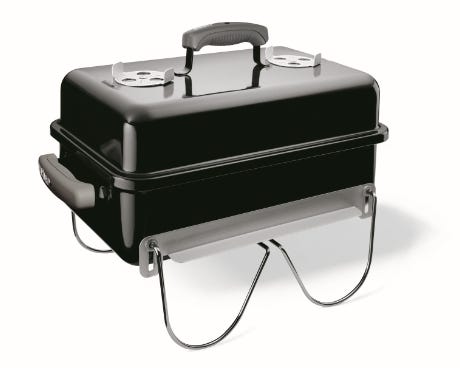 Down at the beach or camping in the bush - there's always time to grill.
The Weber Spirit II
Gas barbecuing will become a favourite with the Weber Spirit II range. Multiple generous cooking zones allow you to grill mains and appetisers at the same time.
Hood-down barbecuing is a breeze with the Weber Spirit II, locking in unmistakable BBQ flavour with even cooking temperatures across the whole grill.
Accessories for the Whole Weber Range
Buying a Weber barbecue is the start of a journey of discovery - new meals; cuisines and cooking styles - are all achievable with Weber BBQs and genuine accessories.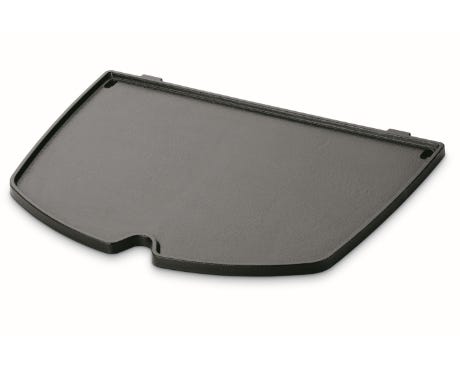 Bacon and eggs in the morning, snags for lunch and steak for dinner.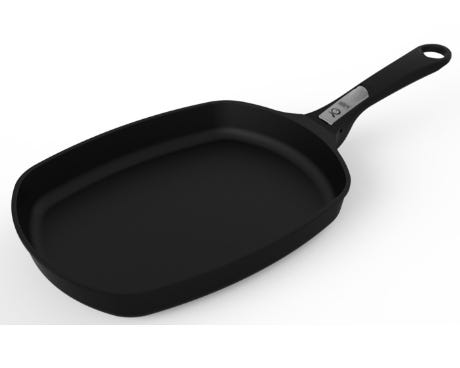 Anything's possible with Weber frying pans and accessories.
Racks of ribs and chickens choc-full of flavour. Roasts will never be the same.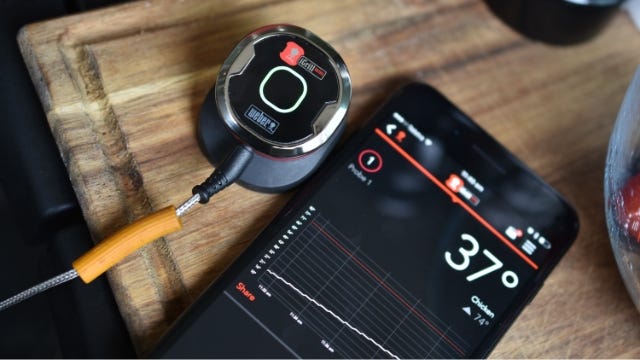 The Weber iGrill
From novice to pit-master, an accurate and reliable thermometer will be sure to take your roasting game from over-done and dry to spot-on pink and juicy.
The Weber iGrill range lets you monitor your roast while still being the life of the party and the host with the most.
Master your Weber
Whether it's cooking the perfect roast or day-to-day maintenance, Weber makes it easy.
Cooking Pizzas
Pizza's cooked on a Weber Q are unbelievable!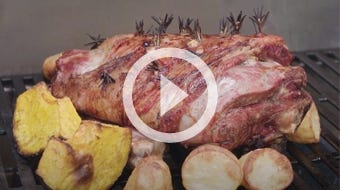 BBQ Roasts
Barbecue roasts in a Weber Spirit can't compare.
A Weber Q Turkey
Xmas roast a turkey on your Weber Q.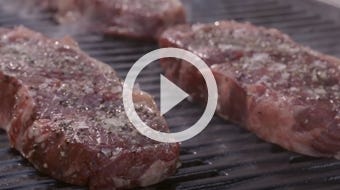 Grilling the Perfect Steak
Juicey and tender is the only way.
Chops and Sausages
Load up the Weber for the whole family.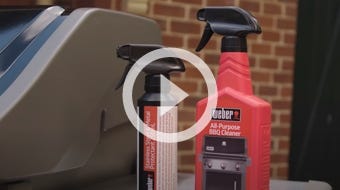 Spirit II Cleaning
Keep your BBQ like new, year after year.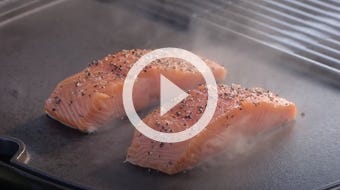 Hotplate Maintenance
Cook Salmon and care for your hotplates.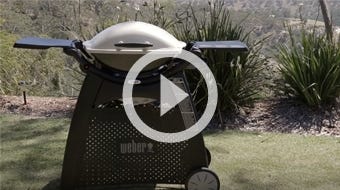 Easy Weber Q Maintenance
Save time and effort with regular maintenance.
A Weber BBQ to suit every backyard
With more than 70 years of experience in designing barbecues, Weber understands what the home chef is looking for.Home Hardware is proud to offer a truly impressive selection of products from the Weber range, helping everyone enjoy a delicious meal with friends and loved ones wherever they are.
Made from durable materials and provided with industry-leading warranties, a Weber is a barbecue for life. Constant innovation hasn't changed what makes Weber special – exceptional cooking performance, extreme longevity and incredible ease of use. With a range of features including easy-clean stainless-steel Q burners, infinite control burner valves and one-touch piezoelectric ignition, grilling has never been easier. Discover the Weber difference for yourself withHome Hardware – you'll never go back.
Browse the Weber barbecue range today
Whether it's a famous Weber Kettle barbecue, a member of the Weber Q™ (Baby Q, Weber Q or Family Q) range or Spirit gas range, Weber Barbecues will provide you with the perfect cooking solution for your outdoor entertainment area. Looking for something smokier? The Weber charcoal range offers old-style cooking in a convenient, modern package. Take the party with you with the Weber Go-Anywhere Charcoal BBQ or experience the Weber as it was intended to be with the Original Kettle BBQ.
Browse today and discover your new favourite way to cook at Home Hardware.