Updated Lead Times (Working Days)
Category

ACT

NSW Metro

VIC
Metro

VIC
Regional

QLD Metro

QLD
Regional

NT

SA

WA

WA Regional

TAS

Chicken Coop / Aviary

21-30

21-30

21-30

21-30

14-21

21-30

21-30

21-30

21-30

30-45

21-30

Garden Sheds

14-21

14-21

14-21

14-21

14-21

14-21

14-21

14-21

14-21

21-30

21-30

Pool Pump Cover

14-21

14-21

14-21

14-21

14-21

14-21

21-30

14-21

14-21

21-30

21-30

Bike Sheds

14-21

14-21

14-21

14-21

14-21

14-21

14-21

14-21

14-21

21-30

21-30

Workshop, Utility, Regent & Highlander Sheds

14-21

14-21

14-21

21-30

14-21

21-30

21-30

21-30

21-30

30-45

30-45

Patios / Awnings

30-45

30-45

30-45

30-45

21-30

30-45

30-45

30-45

30-45

30-45

30-45

Carports

45-60

45-60

45-60

45-60

45-60

45-60

45-60

45-60

45-60

45-60

45-60

Garages, Rural Shed, BRK* & HGK*

30-45

30-45

30-45

30-45

21-30

30-45

30-45

30-45

30-45

30-45

30-45

Garden Beds

14-21

14-21

14-21

14-21

14-21

14-21

14-21

14-21

14-21

14-21

14-21
*BRK - Bushranger Garage, HGK - Highlander Garage
Storage for everything
With the patented SNAPTiTE assembly system, Absco sheds, garages, carports and patio covers are Australia's number one choice
for DIY garden sheds and outdoor buildings.
The SNAPTiTE Assembly System
SNAPTiTE is Absco's patented assembly design that drastically reduces the time required to assemble a new shed.
SNAPTiTE locks shed panels into place without the need for tools or fasteners reducing the need for screws by up to 75% compared to similar sheds. The result? You'll set-up your shed up to 80% faster than competitors' sheds.
Why buy an Absco shed?
Absco is Australia's number one home and garden shed manufacturer. Proudly Australian made from high tensile, chromium free steel ensures long-lasting strength for Australian conditions.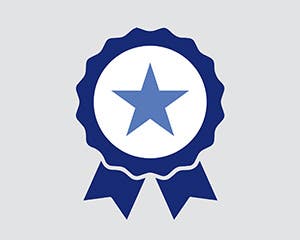 Lifetime Warranty
Absco sheds meet Australian Standards and have a lifetime warranty against rust and corrosion.
Australian Made
All Absco sheds, carports and patios are made in Australia to Australian Standards.
Fast Assembly
Absco products use the patented SNAPTiTE assembly system, with 75% less screws than comparable sheds.
Pre-Drilled Holes
To improve speed and quality, most parts include pre-drilled holes where required.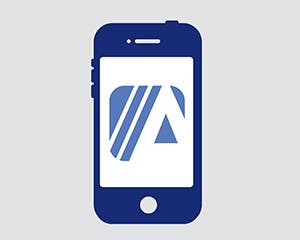 Self-Assembly App
Access step-by-step assembly instructions and videos from the Apple AppStore or Google Play.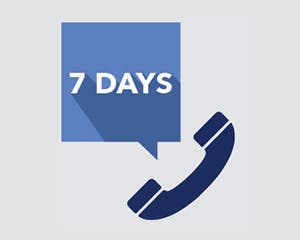 7 Day Customer Service
Absco offers 7 Day customer service. Call 1800 029 701 for any Absco sheds equiries.
About Absco Sheds
Choose quality, choose Australian made. Home Hardware is proud to stock a range of products from Absco Sheds – a wholly owned Australian company manufacturing a large range of steel products including Garden Sheds and Outdoor Structures. Whatever you're storing, count on an Absco Sheds structure to keep it safe.
A trusted Australian manufacturer of sheds & structures
Absco Sheds specialize in kit form sheds, aviaries, garages, carports and patio covers for your backyard and outdoor areas. Proudly Australian made from high tensile, chromium free steel to ensure long-lasting strength. Absco sheds come in a variety of sizes, styles and finishes guaranteeing a comfortable fit into your backyard and lifestyle and come with a 30-year warranty.
Absco Sheds feature the unique patented SNAPTiTE technology; this revolutionary assembly system reduces the need for fasteners by 75% and reduces your own assembly time by up to 80%. This not only makes the shed faster to assemble but also improves the strength and rigidity of the shed allowing it to survive winds of 147KM per hour.
A diverse range of products from bike sheds to skylights augment the core Absco Sheds range, giving you real choice in how and where you store your belongings.
Order today for click and collect
Order online and collect your order from your local Home Hardware . Get the best in your backyard and keep your belongings safe with Absco Sheds and Home Hardware.
© Mitre 10 Australia Pty. Ltd., All Rights Reserved