How to choose the right interior colour

Changing up the colour of the walls in your home is one of the most affordable ways to transform its look and feel. But, naturally, you want to get the colour right. Don't worry, you don't have to hire an expert to help you. Here is all you need to know about choosing the right interior colour.
1. Explore
Inspiration can come from anywhere. Make a note or take photos of colours you see that you would like to try out in your home. You may gather information from: the natural world, places that you visit, favourite objects, magazine cut-outs or your friends' and family's homes. Head in store and pick up one of our easy-to-use guides and a selection of colour chips to assist you in refining your colour choice so that the process isn't overwhelming. Always consider colours in the existing fixtures and fittings in your home when selecting your colour palette. Create your own mood board in order to help define your style.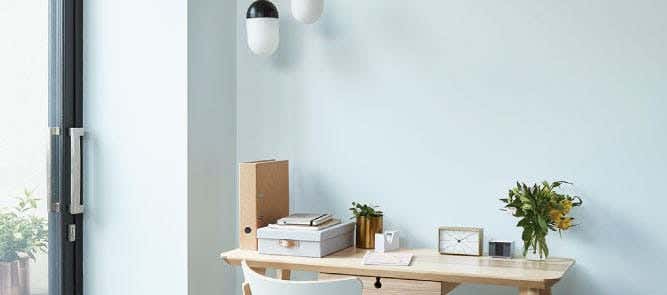 2. Select
Once you have decided on some colours you like, try out the Accent chips at home which you can stick on your walls. This will begin to give you an idea of how the colours look at different times of the day under natural and artificial light. Light can alter the shade of your colours so observe how the chips look on all the walls in a room. In rooms facing north, the colours will appear warmer, and in those facing south they will appear cooler. This may affect your decision of which colour or shade of a colour is best for your project.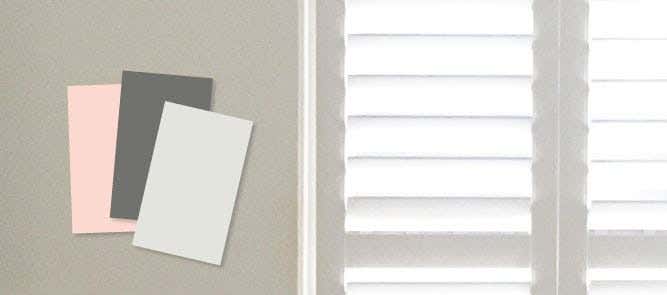 3. Trial it
Before you paint an entire wall, it is important to do a trial run with your selected colour scheme. Our Accent Sample Pots allow you to view the actual paint and help you confirm your choices. Trial the colour by painting a piece of paper or cardboard and tack to the wall. Now you will be able to see what your colours look like on your walls all day and night.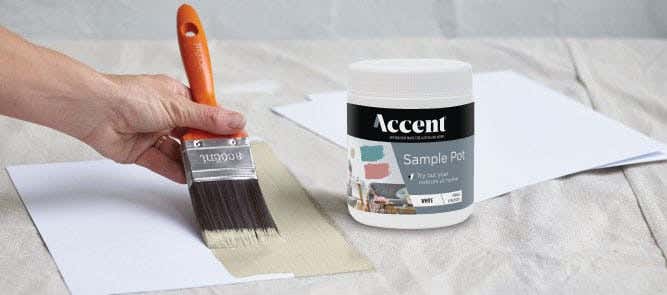 4. Get Started
If you were happy with how the paint appeared after your trial run, it is time to start painting. Refer to our Accent Project Guides or read our article on How to Paint a Wall With Accent. These will inform you of what other tools you require and the steps you need to take to completely paint your room.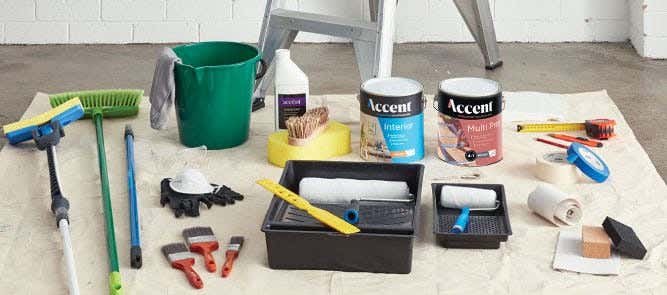 A new colour on the walls can redefine a space in your home, update your style or invite a different mood. Make an impression with an Accent colour and bring your home back to life.